Board of Directors
Executive Board Members
Heather Green
Liberty Utilities
Past President
Heather is the Utility Arborist for Liberty Utilities, NH. She has worked as an ISA Certified Arborist since 1998 in the utility, municipal, state, private and residential sectors in Illinois and New Hampshire.
Sara Sankowich
Unitil
President
Sara is the System Arborist at Unitil Service Corp. She has been working in the utility arborist field for 16 years and is an ISA Certified Arborist.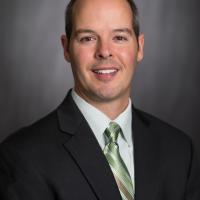 Doak Marasco
Davey Resource Group
President-Elect
Doak Marasco is Regional Manager of Strategic Partnerships for The Davey Tree Expert Company. He is an ISA Board Certified Master Arborist, ISA Municipal Specialist, and a Massachusetts Certified Arborist.
Dave Lefcourt
City of Cambridge
Vice-President
Dave is the City Forester for the City of Cambridge as well as the City of Cambridge Tree Warden.
Sean Reading
Eversource
Secretary
Sean is the Manager of Vegetation Management at Eversouce. He lives in Connecticut.
Greg Lukos
Heritage Village Master Association
Treasurer
Heather Leff
Staff, Executive Director
Staff, Executive Director
Heather Leff has been working for the New England Chapter ISA since April of 2011.
Liaisons
Certification Liason  - Julie Coop, DCR Urban & Community Forestry
COR Representative - Anne-Marie Moran, National Grid
Tree Fund Liaison - KristinA bezanson, Umass Amherst
State Directors 
Connecticut - Charlie Iselin, Iselin Tree Experts
Maine - Mike Hughes, Hughes Arbor and land Management
Massachusetts - Jonathan Webb, Mount Auburn Cemetery 
New Hampshire - Lucas Beane, Lucas Tree Experts
Rhode Island - Scott Wheeler, City of Newport
Vermont - Mark duntemann, Natural Path forestry
Presidential Appointees
Brian Beaty, Dartmouth College
A.J. Dupere, NH ComMunity forester
Jason Magoon, National Grid
John Parry, U.S. Forest Service
Brian Salas, Eversource
travis vickerson, chippers, inc.
Committee Chairs
Conference Committee - Sara Sankowich, Unitil
Education Committee - Brian Salas, eversource
Marketing Committee - Mollie Freilicher, DCR Urban & Community Forestry
Research Committee - open
Strategic Planning Committee - Kevin Breen, 
Tree Climbing Championship - Bruce Duffy, Shelter Tree Care Products
Trek des Trees Committee - Bear Levangie
Volunteerism Committee - Anne-Marie Moran, National Grid